Magento is one of the most popular platforms for online trading. It has about 500,000 users. Magento is popular among both large corporations and small companies. Creating online stores on this platform is becoming more popular around the world. Why? Because this CMS has an incredible number of plugins that will help to realise any business ideas and our Magento website agency always ready to implement your ideas.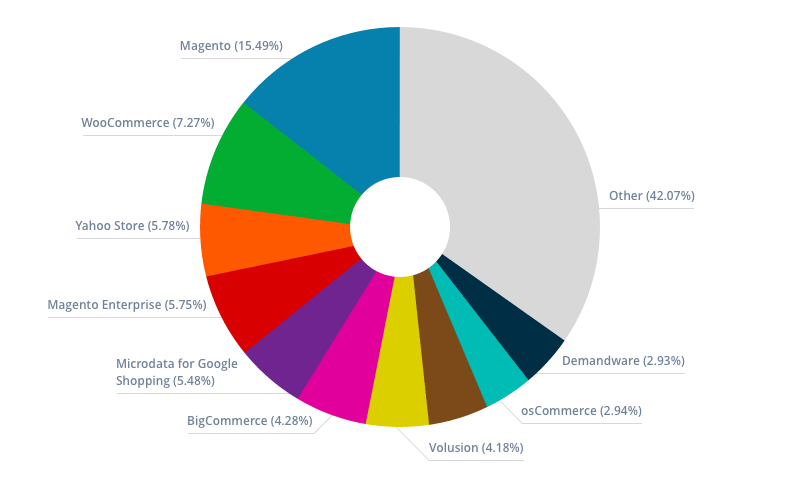 Since Magento is an open-source platform, users can personalise their online store as much as possible. Moreover, there are already a huge number of modules and extensions that can significantly improve the functionality of online stores.
Our customers are increasingly interested in outsourcing custom development, but most of all they are interested in the cost of developing a custom site on the Magento platform. Our team is delighted with modern features and design options for Magento, but for most customers the question "how much does it cost to develop a site on Magento?" - is the key question.
This question is much more complicated than it might seem at first glance. After all, the cost of developing an online store consists of various aspects. It is for this reason that our website agency wants to help you better understand what the development cost consists of.
In this article, you will also find useful information about Magento packages and their cost, tips on modules for an online store and an approximate calculation of the time it takes to develop.
How to create an online store on Magento and how much it would cost?
We have to repeat that this is a difficult question. Clients constantly ask this question and first of all, you need to understand that there are many factors that affect the cost of development. The Magento package will depend on the size of the business and what you do. Today Magento is available in such options - Basic Magento, Community Edition and Enterprise Edition.
What is the difference between these packages and which is right for your business? Let's have a look!
1. Basic Magento
This package is ideal for a simple online store. The package includes all the basic functionality without sophisticated functions. This is ideal for small companies, as this version is easy to run and manage.
The cost of an online store using this package starts at $ 1,000 and can reach $ 40,000.
When you purchase a basic Magento package, you will get features such as:
The main functionality of the site
Standard Magento Themes
Access to Magento Community
Simple and effective CMS
PLEASE NOTE, that integration with other internal accounting systems is not available in this version
2. Community Edition
If you already have an online store or would like to switch from another platform to Magento, then the most suitable choice would be the custom development of an online store on a Magento Community version.
The cost of an individualised website development on the Magento Community version starts at $ 15,000. This version includes both the above functions of the previous version and the new ones that will help bring your business to a new level thanks to:
Custom Design
Integration with other accounting systems
Custom Product Attributes
User groups
Hosting Migrations
Extensions, plugins and modules.
3. Online store on Magento Enterprise version
Magento Enterprise is the perfect choice for large enterprise-level companies. This version of Magento has the full range of features needed for a large company's online store.
The cost of developing an online store on this version of the platform starts at $ 60,000. Such an online store is ideal for large companies since many functions of Magento Enterprise are automated. Magento Enterprise controls most processes, from orders to shipping products. Thanks to this automation of processes, site owners can concentrate more on their business strategies.
In this version, the following functions are added to the above functions, such as:
The adaptive version of the online store
Many built-in modules
Free customer support
Free website hosting on Magento server
Discount and discount systems
Social Media Integration
Other important features
Choosing the right version of Magento is just the first step in creating an individualised online store. But far from the last! Further in the article, we will tell you from what else the cost of developing a site on Magento consists of.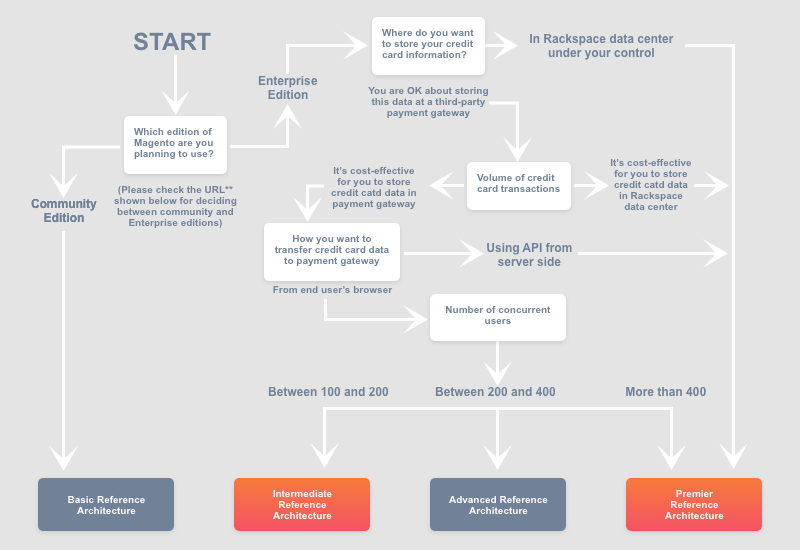 The real cost of developing a custom site on the Magento platform
If you are serious about joining the Magento community and enjoying all the benefits of this CMS, then you should know about the additional costs in advance. You must consider them in the first stages of creating your project.
Server
Buying a server is the first thing to consider when creating an online store on Magento. In other words, it depends on where your online store will be located. In this case, there are several options. You can buy a server, and it will be located in your office. Another option is to buy a hosting service. This is a more flexible option since you can buy the necessary space for your site if your business develops rapidly in the future.
Domain
When you start calculating the estimated cost of developing an online store on Magento, remember the cost of buying a domain. Our Magento website agency usually includes the cost of a domain in the total cost of developing an online store.
IMPORTANT! When buying a domain for your site, check the keywords. Your domain should be associated with your area of activity. So you will attract more customers and increase sales.
Theme
Every online store needs a beautiful, simple and clear theme and online shopping on the Magento platform is no exception.
Magento Theme Shop offers a large selection of free themes that will suit most sites. Also, you can use a paid theme or order the development of an individualised theme. The individualised option is the most expensive, but at the same time it is the most flexible and your website will match your vision as much as possible.
IMPORTANT! If you choose to purchase a paid theme, make sure that you have added its cost to your budget to create a custom Magento online store.
Additions
Most online stores on the Magento platform use several extensions at the same time. There are options for both paid and free extensions. However, some customers prefer the development of custom extensions. If you want your online store to have custom features, then be sure to consider the cost of development.
Development
At this point, you will spend most of your budget. Do not forget that a whole team of various specialists will work on your project, but this is the most important step for every online seller. Typically, the team that takes on the creation of an online store performs tasks related to the development, customization and configuration of an online store based on the Magento platform. Also, the team is engaged in uploading images, creating categories and other tasks to make your online store ready to launch. After the launch of the online store, the development team provides technical support for several months.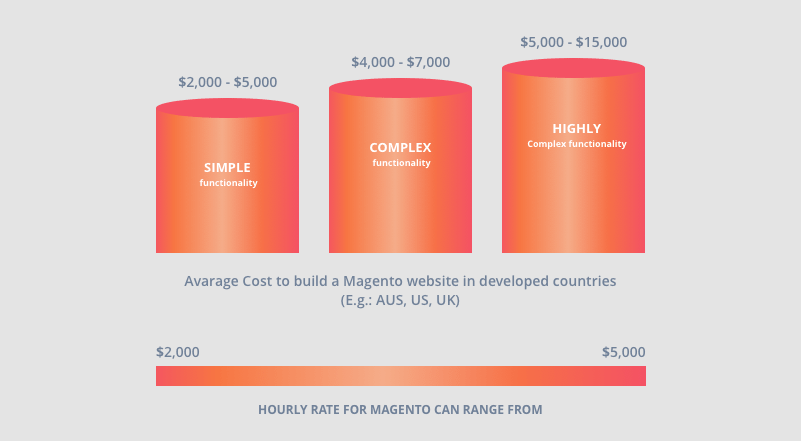 How much time does it take to create an online store on the Magento platform?
This is an important question. Ready to hear the answer? Further in the article, you will find information from our experts on how much time it will take for the team to create an online store. Our Magento website agency makes this rough estimate based on our experience working with various clients.
IMPORTANT! To plan the development stages, it is better to divide projects into time frames, as different teams may have different levels of hourly pay, depending on their experience.
Identification of needs. The team need about 1-2 days to understand the needs of the client and the features of the business. At this stage, we identify which Magento package the client needs and how many plugins and extensions are needed to achieve the goal.
Install Magento. It takes about 1-2 day to install Magento and basic settings.
Modules and plugins. At this stage, the team purchases all pre-agreed modules and plugins, such as a search module, a module for sending goods, a module for placing an order, a module for paying for goods, a blog, and various advanced modules for SEO. Typically, a team need about a week, depending on the number of modules and their complexity.
Development of custom modules. This stage largely depends on which module you need to develop. But on average, it takes about 1-3 day to write a personalised module.
Themeplate. If the customer has chosen a ready-made theme for the site, then its search and purchase will take several hours. While creating a custom theme can take about a month.
Customising the theme. In order to install and configure the finished theme, the team needs about 1-3 days.
Custom site layout. If you need a custom layout to implement your idea, then the team to create and configure all the modules and plugins needs up to one month.
Create a custom theme for Magento. Depending on the requirements, this development phase may take up to one month.
Testing. The testing phase largely depends on the complexity of the site. Testing may take from 1 day to 1 month.
Final settings and publishing the site on the Internet usually takes 1 to 2 days.
Now you understand how long it takes to create a Magento online store. But how much does it cost?
IMPORTANT! The development cost depends on several factors. Magento developers' hourly fees range from 65 to 150 pounds, depending on level and experience.
To save your time, we have prepared useful information about the modules for online stores on Magento, which are necessary for successful trading on the Internet.
Development of custom modules for an online store on Magento
Before ordering the development of individual modules, you need to search for a similar module on the Magento store website. Why reinvent the wheel? Browse the list of basic plugins that can be used for your site.
For example, the checkout module. When working with the standard ordering module, the client needs to fill out several fields on different pages. This number of actions negatively affects conversion.
But we know how to fix it! As an example, we can consider the Onestep Checkout $ 20 module due to which the checkout process takes place in one click.
If you need a more flexible solution and additional functions for an online store, such as placing an order without registering or registering via phone call, the Configurable Checkout module for $ 69 will help you with this.
Another important component is SEO. All standard modules no longer satisfy all modern requirements.
We recommend the Advanced SEO Suite, which costs $ 149. There is another version called Advanced SEO Suite. This version costs $ 249. Since both modules cost less than $ 250, these modules can do a real miracle with your traffic if you configure them correctly.
Another useful extension for online trading is the search for products on the site. If your customers cannot find the right product on your site, then he will not buy it. If on the main page of the online store there is a search for goods, then visitors will be converted into buyers much easier. According to eConsultancy research, the conversion rate of visitors who use search by product is 1.8 times higher than on sites where there is no search.
Types of product searches may be different on different sites. But we have prepared a list of the most important functions that should be in the search.
Related Products
Suggestions for possible search results
Product spelling correction
Analytics
To expand the search features on your site, our Magento website agency recommends a Search Autocomplete and Suggest plugin, priced at $ 39. Thanks to this plugin, users will be able to see suggestions for possible search results. You can also use the Advanced Sphinx Search Pro plugin ($ 99). Thanks to these plugins, the conversion on your site will increase markedly.
If ready-made plugins are not enough to implement your idea, then the development team will help you.
IMPORTANT! Typically, the creation of an individual plugin starts from 1,500 pounds. Before you start the process of developing an individual plug-in, make sure that the profit that you get will cover its cost.
Custom plug-in development takes place in several stages.
Analysis of the existing site and all custom functionality
Project scope
Development stage
Testing and bug fixing
Launch of the project
It is worth remembering that the cost of developing a custom plugin is based on the time that developers spend on it.
How to choose the best team to develop an online store on Magento ?
In development, as in other areas of life, the cheapest does not mean the highest quality. What you need to know before choosing the development team of your project? Let's find out!
Remember that a quality result requires time and experience in creating design and development, as well as good specialists + time. If you need a large custom online store, and the team you hired says that they will do all the work in a month, then do not rejoice ahead of time. That will not happen.
When planning a budget, remember that in good companies, developers work full time and invest time in your project.
If you were called too attractive cost of custom development, then most likely the work will be done poorly and with a great delay. You always get what you pay for.
Even the most talented student or PHP developer will not be able to create a high-quality Magento website alone. This is a large project in which specialists in SEO, web design, analytics, and UI creation are involved for both front and backend.
Attracting outsourcing companies to the project can reduce the development cost. Typically, these companies have all the necessary specialists to help you bring your project to life.
Remember that when you launch your Magento online store, it won't start instantly making a profit. You will have many competitors in the field of online trading. To make an online store profitable, when creating a project, do not forget to lay the cost of marketing campaigns, creating profiles on social networks and advertising on various channels.
When choosing a team to create an online store on Magento, remember that you need a serious company that will support and manage the project at all stages. In the future, you should have a long-term relationship with the development team.
On average, the cost of an hour of work per developer varies from 65 to 250 pounds.
Now you know how to create an online store on the Magento platform.
It is difficult to estimate the cost of developing an online store on Magento without specific requirements and necessary functions. The size of the project, the degree of customization and complexity greatly affect the cost of development.
Pricing may remain a grey area for both parties until technical requirements are identified. In general, the cost of developing an online store can be from 5 to 50 thousand pounds.
Do you have an idea?
Our Magento website agency is always happy to provide a free online consultation. Fill out the form and our team will contact you shortly.